Customised system solutions with a guarantee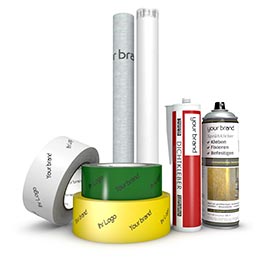 Modern construction technology and strict regulations place high demands on the materials used in the field of energy efficiency and air-tightness. Perfectly coordinated products allow the user to satisfy these requirements.
Airtight systems made in Germany
BOWCRAFT offers selected system solutions precisely for this purpose and which have demonstrated their effectiveness over many years. Thanks to the optimally coordinated materials, the products used retain their specific properties even under difficult climatic conditions, so they guarantee a long operating life and functional safety. The continuous further development of all system components and our system guarantee* underline the "Made in Germany" product quality.
Economic benefits
Together with product safety, there are significant economic benefits. You can offer your customers a complete range of products from a single source, because this results in own-brand loyalty and creates the ideal conditions for cross-selling.
Individual system development
BOWCRAFT also emphasises individuality in the field of system solutions. Together, we develop very specific and tailored system solutions for you. Our customer service team will be happy to advise you, without obligation. Give us a call!