Expertise: Products for insulation and damping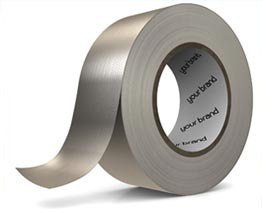 In addition to the development and marketing of high-quality, innovative and unique products in the insulation and damping sector, our core expertise includes the provision of reliable and long-term support to our customers and partners. We have been successfully active in this market for over 20 years and offer high-quality solutions for the creation of airtight building envelopes in housing-construction applications and for energy-efficient insulation in the industrial sector.
Your bonding and sealing products: individual and tailor-made
We don't want to supply you with just any standard, everyday products. BOWCRAFT sees itself as your partner, individually developing and designing your products so that they are tailor-made for you. Do you need a special adhesive application on insulating tapes? Does your vapour barrier sheet need to be of a non-standard size so as to meet your specific requirements?
No matter what challenges you face in terms of product design, we'll be happy to accept that challenge. All products can of course be produced with your own corporate design, especially for you. We would also be happy to assist you with the general design or packaging design. You can put your faith in our ability to provide you with all of these.
Easy – right from the start
A coordinated team ensures that the processes run perfectly smoothly. From needs analysis through to product development and deployment and distribution (logistics), you have just one point of contact: BOWCRAFT. BOWCRAFT will also assist you in ensuring a successful introduction to the market. We would be happy to support you in the development of marketing and promotional activities and would implement these together with you and our advertising agencies with experience in the sector.
Trust and future-proofing
Well-known companies from all over the world have been placing their trust in BOWCRAFT for many years. This is a source of pride for us, and we will always do everything possible to justify this trust. Through innovation and a strict quality-management system, we are able to guarantee that our customers continue to receive high product quality, smooth workflows and quick response times in the future.