Carefree selling – and increasing your sales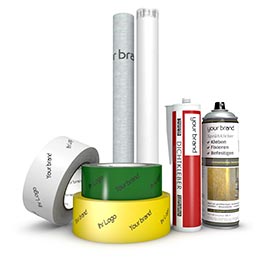 Yes, you can concentrate on your day-to-day business and increase your sales! With the "BOWCRAFT Complete Range of High Quality Products", you can say goodbye to market suppliers and their "laws". You can offer products of the highest quality – under your own name and in your own corporate design.
The advantages of BOWCRAFT
All services are individually tailored to you and can be used either selectively or in full. Promote your company image with your own range! Thanks to the unique products, you can create a market profile through differentiation and increase your recognition value. And you can do so completely independently of the requirements of certain manufacturers and without any further obligations. If you wish, BOWCRAFT can look after your successful product placement by using a holistic approach: We'll support you right from the beginning and at each step on the way. From the development of a distinctive design through to promotional and publicity measures: all options are open to you.
Thanks to our comprehensive experience in this sector, we are your ideal partner for marketing and advertising. We will ensure that you have a professional image and the necessary differentiation at the PoS as well as in the areas of print, web, film and 3D.
Valuable additions
BOWCRAFT's high quality products will increase customer loyalty, and we are here to help put your products in their true light and establish their place at the PoS in the long term. We are also available, if you have any technical queries. We'll give you and your staff full training about the features and properties of the products, demonstrate application possibilities and give tips and solutions for processing. We'll also provide you with valuable information about successful sales strategies and arrange advertising material such as flyers, brochures and PoS displays. Put us to the test!
Why not let us inform you about our range of products and services or send you some free product samples?